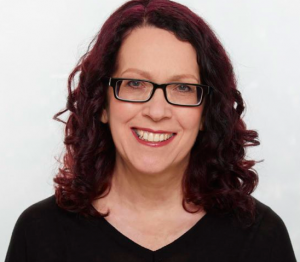 Hello, I'm Lori. My extensive, real-world life experience has proven invaluable when working with clients. I was a journalist, a teacher and I have five years' experience working with adults with mental health issues and physical disabilities. For over two years, I was counselling within the NHS IAPT service.
As a private practitioner, I've been offering therapy in Wimbledon since 2017.
During the pandemic, my counselling in Wimbledon moved online, using Zoom or Skype. But now I am pleased to say that I can offer a meet-up in a local park. We can walk a little or find a bench and experience that one to one contact that makes such a difference. The park is small and safe and centrally located. Later we can choose to go online if that is more convenient.
I have experience in helping clients with:
Anxiety and panic
Stress
Depression
Work place issues
Life transitions and significant birthdays: becoming an adult, becoming a parent, mid-life crisis, coming to terms with ageing, preparing to die
Abuse – physical, sexual, emotional, financial
Self-esteem and confidence
Self-awareness. Who am I now?
LGBT+ affirmative
Family relationships
Partner relationships and breakdowns
Bereavement
Loss
Wimbledon therapy
I offer solution-based counselling: here's what seems to be happening – now what needs to change to make your life better?
In sessions, you choose the agenda and take it wherever you want to and at your own speed. I will not offer direct advice, but I will join you in the exploration, asking open questions, to help you think of things from a different perspective.
Together we will explore your issues to find insights and a new way forward.
You, your feelings and your care is my priority. I am a registered member of the British Association for Counselling Psychotherapy (BACP) and I abide by their ethical framework, to keep the work safe and you at the heart of all we do together.
I hold the Diploma in Therapeutic Counselling, accredited by the CPCAB – the Counselling and Psychotherapy Central Awarding Body.
In the counselling world my approach is called 'integrative'. I integrate person-centred and psychodynamic approaches, to tailor-make a service for you. I often use resources from CBT and NLP to give focus to finding solutions.
I have undertaken inter-cultural training to help me understand more about the cultures and expectations of my clients in our diverse city.
I work in a down-to-earth, non-judgemental way, using straight-forward communication.